Seattle Bank's Foundation Administration Services offer clients a targeted set of solutions, including Grants and Programs Management, Accounting and Financial Reporting, and General Administration. Foundation clients turn to us to assist them with core operational tasks and solutions, so that they are free to focus on their philanthropic objectives. With our help, foundations can maintain lean staffing levels, while also providing their boards with critical information to help them track and guide their foundations.
Services
Clients typically elect to receive a range of products, such as:
Grants and Programs Management
Auditing and tracking of all items required from grantees
Manage, track, and provide reporting for program areas
Perform required foundation distribution calculations and tracking
Maintain grants payable tracking, and can complete funds distribution
When applicable, prepare and send consent forms, expenditure responsibility reports, etc.
Accounting and Financial Reporting
Quarterly financials
Bill payment
Reconciliation of all bank and brokerage accounts
Provide information to CPA to support tax and other filings
General Administration
Board packet and meeting preparation support
Preparation of grant request packets (summary, budget, and other related materials)
Compile documents (thank you letters, reports, statements, invoices, etc.)
Contact Us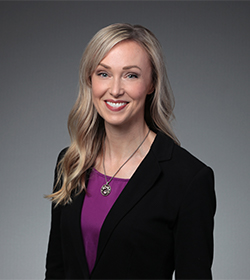 Robin Skeen, CPA
Senior Vice President, Family Office Services Executive