Our Family Office Services team is equipped to handle each aspect of your family's financial situation. We approach each client with utmost care and are committed to supporting your family's goals for generations to come.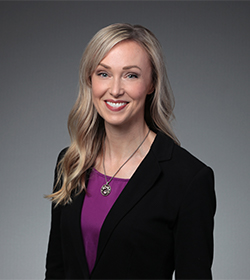 Robin Skeen, CPA
Senior Vice President, Family Office Services Executive
Robin joined the Bank in 2016, initially as Chief Internal Auditor. She is a CPA and has almost 25 years' experience in accounting, audit, and risk management. In addition to over 15 years of experience working with financial institutions, Robin's career includes consulting, audit, and tax work for both personal and business clients. Robin earned a degree in Accounting from Washington State University, is a graduate of the ABA Stonier Graduate School of Banking at the University of Pennsylvania/Wharton, and holds a certificate in leadership from the Wharton School. She serves on the Board of Directors of Lahai Health.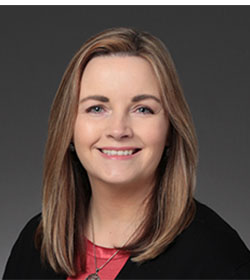 Katrin Dietz
Vice President, Client Services, Family Office Services
Katrin Dietz is Vice President of Client Services, Family Office Services at Seattle Bank. Katrin joined the Bank as part of its acquisition of Frihet Group, LLC, a boutique family office services firm. At Frihet, Katrin led the oversight and coordination of deliverables for multi-generational family office clients with assets ranging from $25 million to over $150 million. She also directed the development and implementation of Frihet's human resources strategies. Prior to joining Frihet, Katrin spent over 10 years working for a registered investment advisor and multi-family office, where her responsibilities included the coordination of family educational events and conferences as well as providing executive administrative support and human resources services to the family office and their private clients. Katrin earned a Bachelor of Science degree in Business Administration from the University of Nevada Las Vegas and holds a SHRM-CP certification in HR.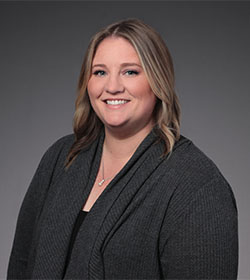 Katherine Pace
Accountant
Katherine Pace is a Family Office Services Accountant. Katherine has been with the Family Office Services Group since January 2016. During her time here, she has been the accountant for a variety of clients including foundations, small family businesses and high net-worth individuals. Katherine has over nine years of accounting experience in a variety of capacities, including personal financials, accounts payable, accounts receivable, collections, payroll, underwriting and general business accounting. Katherine earned a degree in Accounting from Seattle University.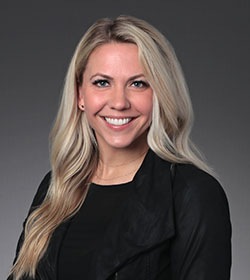 Candace Braaten
Sr. Client Service Associate
Candace Braaten is a Senior Client Service Associate, Family Office Services. Candace joined Seattle Bank in 2019 as part of their acquisition of a boutique Family Office Services firm. Candace assists with various clients including Family Foundations, high net-worth individuals and Family Offices. In addition to over six years working with family office services, Candace brings over 15 years of customer service experience working in Los Angeles, New York, and Sydney, Australia, in various industries including hospitality, high-end fashion showroom sales, and the nonprofit sector.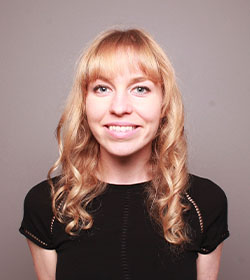 Alyssa Opland
Client Service Lead
Alyssa Opland has been a Client Service Lead with the Family Office Services team since 2015. She has supported a variety of clients in the foundation, philanthropy, impact investing, and family office space for over five years. Alyssa holds a certificate with Foundant, a grants-management software, and has experience supporting clients in both ongoing and project-based back-office support. Alyssa holds a master's degree in Sustainable Economic Development and a bachelor's degree in Political Science & Environmental Policy.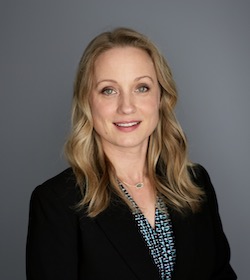 Carmen Shepherd, CPA
Accountant
Carmen Shepherd is an Accountant in the Family Office Services group at Seattle Bank. In 2013, she began her family office career at a Seattle-based registered investment advisor in their multi-family office. She served on the client team for two of their largest clients for over six years and helped build-out their client accounting services program. Carmen joined Seattle Bank in 2019 and specializes in working with HNW clients with complex financial structures, including family partnerships, trusts and investments. Her experience includes extensive collaboration with clients and client advisors for tax, estate and investment planning and analysis to provide a holistic approach to client financial services. Carmen has a master's degree in Accounting and Financial Management and is Certified Public Accountant in the State of Washington.