We provide administrative Family Office Services designed to help individuals and their families delegate core elements of their financial lives so they can focus on what matters most.
Clients typically experience a sophisticated financial landscape that requires expert planning, implementation, management, and ongoing oversight. A unique partner to the independent wealth management community, we collaborate closely with our clients' trusted advisors to ensure a smooth implementation of a client's wealth management plan.
Our menu of services includes bill payment, financial reporting and analysis, and administrative support for a variety of family entities, for example. partnerships, family trusts and private foundations. Accuracy is accomplished through a close monitoring, tracking and reconciliation of all processes.
Our Approach
Each client is served by a dedicated Client Service Lead as their main point of contact. A client support team helps ensure uninterrupted coverage and continuity. The team has access to a wide range of expertise to support each client's unique and evolving needs.
Because privacy and security are critically important to our clients, our staff is carefully selected and trained to handle personal information and data with the highest level of sensitivity and adherence to strict confidentiality policies. Bank-level security supports our bill payment and data storage platform, and our internal controls and workflows reinforce accuracy, best-in-class quality control, and secure data storage.
Pricing
Fees vary and are quoted in advance based on the scope and scale of services requested.
Banking Requirements
Clients are required to establish a bank account at Seattle Bank in order to have access to our Family Office Services. Account requirements vary based on services selected.
Contact Us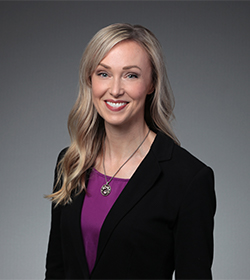 Robin Skeen, CPA
Senior Vice President, Family Office Services Executive