View all posts
Delivering on the Peace of Mind Promise
President and CEO John Blizzard Looks Back on 2020
02/05/2021
By: John Blizzard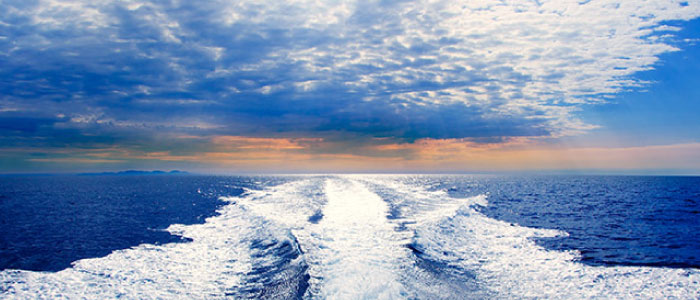 2020 Year in Review
There is no simple way to describe everything our community, companies and families experienced in 2020. There is, however, a simple way to capture Seattle Bank's steadfast promise to you; it is peace of mind. We believe our team delivered on this promise during that difficult year and rest assured we will continue to do so in 2021 and beyond.
Providing our clients and partners with peace of mind comes from the simple – and sometimes extraordinary – steps we can take to help you feel more secure. When we ease your apprehensions, you can focus on what matters most, rather than what worries you most. We also pursued organizational-wide strategies to support you and our community through the challenging events of the year. These include:
MAINTAIN
ING
FINANCIAL STRENGTH
:
We know that you value banking with a financial institution that is well capitalized and profitable, especially in times of economic uncertainty. You can be confident in Seattle Bank's financial stability. Our Tier 1 capital ratio is 10.83%, over twice the minimum regulatory requirement of 5%, and exceeding the regulatory criteria for being "well capitalized. Our earnings and return on equity are very strong, and we continue to be one of the most efficiently run community banks in the nation.
PIVOT
ING
SEAMLESSLY TO REMOTE WORK
AND
CONTACTLESS
SERVICES
:
As a financial institution and an essential service provider, Seattle Bank was ready when COVID-19 struck in the spring. We swiftly activated our business continuity plan, leveraging technology to reduce in-person transactions while safely making our team available when clients needed to conduct business face-to-face. Through mobile and digital notaries and other strategies, we continue to deliver the concierge service you expect from a boutique bank even under exceptional circumstances.
OFFER
ING
PAYCHECK PROTECTION PROGRAM
(PPP)
LOANS
:
When this critical financial relief loan was unveiled, Seattle Bank immediately pivoted to help the organizations needing financial support through this unprecedented time. Unlike many banks, we offered PPP loans to qualified organizations even if they were not current Seattle Bank clients. We channeled $72.2 million to businesses and nonprofits to maintain more than 6,000 jobs and provide families with needed financial security. Understanding the urgency and magnitude of customers' needs, every member of our 60-person team stepped up to ensure these organizations received an exceptional standard of service in every interaction, delivering peace of mind when you needed it the most. We just began PPP lending for 2021 and will continue to support you and our community.
INTRODUC
ING
BEST-IN-CLASS CORE TECHNOLOGY
:
Early in the year, Seattle Bank converted to a new core banking system. This new back-end technology brings best-in-class security to support our client service and greater flexibility to introduce new products going forward. A tech leader in the community banking sector, Seattle Bank is one of only a small number of banks nationwide that have an open-API architecture and cloud-based platform. This infrastructure delivers exceptional security and protection to clients at a time when more aspects of our daily lives are moving online. It also will enable us to offer Google Plex bank accounts later this year, bringing more mobile-first services to our clients and community.
LAUNCH
ING
A CORPORATE PHILANTHROPY PROGRAM
:
Recognizing financial institutions' significant role in community vitality and economic growth, we formalized our community relations and giving program. This effort comes as our community battles both the economic impacts of COVID-19 and the growing conversation around economic and racial equity. Our investments in 2020 concentrated on COVID relief funds, support for Black-owned businesses, and investments in education from kindergarten through college. As Seattle Bank continues to grow and thrive, so will our meaningful investment in our community.
EXPAND
ING
OUR
COMMUNITY
PARTNERSHIPS:
We also launched new collaborations to drive support for women-and minority-owned businesses, as well as start-ups. Partnering with Alliance of Angels, Female Founders' Alliance, Downtown Seattle Association and others, we can more effectively nurture new businesses and address community needs. This work will be more important than ever as our community recovers and rebuilds after the pandemic.
In the coming year, Seattle Bank will redouble our efforts to deliver peace of mind for your personal and business banking needs, and to build beneficial relationships with the professional advisors that invite us to partner in the holistic wealth management of their clients. That commitment is stronger than ever as we begin 2021 and look ahead to a vibrant economic renewal, greater partnership in our community and, most importantly, safe, in-person collaboration.
Seattle Bank is grateful for your partnership and the confidence you place in us. We look forward to continuing to make your banking easier, your peace of mind greater and your community better for everyone. I welcome your comments, questions and feedback.