View all posts
Protecting Yourself From Fraud
How We Can Work Together To Safeguard Your Financial Information
02/02/2022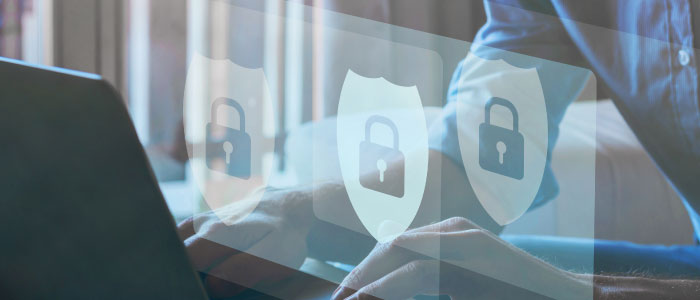 Our world is becoming increasingly digital and interconnected - and with that, increasingly susceptible to cybersecurity issues. With fraud activity on the rise, keeping good "cyber hygiene" is an important step to protecting your personal information.
Safeguarding your financial information and activity are top priorities for us. As our team continues to take extensive measures to ensure sensitive information is always protected, we're also here to equip you with key tools and ways to increase your security and protect yourself from fraud and scams.
Measures We Take To Protect You Against Fraud
Our secure online and mobile banking platform encrypts personal information, minimizing the risk of stolen account details.
A dedicated Private Client Manager can help act as an additional layer of protection for Private Banking clients, helping to detect suspicious account activity and identify potential risks before transactions occur.
Positive Pay services (Check and ACH) are available for business accounts, so that only authorized checks and transfers clear.
Multi-factor authentication is required upon login for accounts with online wire and ACH payment functions, making it harder for bad actors to gain access to accounts.
Our outside and third-party vendors go through an extensive vetting process so we can be confident they share our commitment to the highest standards of security.
We offer eStatements and online bill pay as an option to minimize the risk of sensitive information being stolen or exposed.
Measures You Can Take To Protect Against Fraud
Protect your login information and use strong passwords for your accounts as a defense against hackers.
Do not share your PIN, passcode or other access information to your accounts with anyone who requests it.
Enable multi-factor authentication for digital banking and apps that have access to your personal or account information.
Be mindful of the red flags for phishing scams designed to have you reveal your password, credit card number, or other sensitive information.
Notify us about any upcoming travel plans, including region and date range, so we can place an alert on your debit card.
Contact us immediately if you have concerns about suspicious activity on your account.
If you're interested in exploring options to further protect your account, please reach out to our Client Service team for assistance.
Member FDIC.