View all posts
New Products and Partnerships
What's Ahead for Seattle Bank
03/23/2022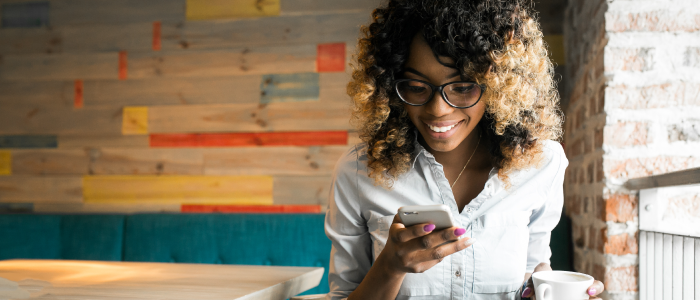 At Seattle Bank, we aim to simplify people's lives and provide peace of mind through highly personalized and trusted banking services. As we've now closed the books on 2021, I'm pleased to share that it was a very good year for Seattle Bank in pursuit of this goal and in service to our clients, community, and investors.
Delivering Exceptional Financial Results
We know that clients value banking with a financial institution that is strong and profitable, and this trust is especially critical in times of economic uncertainty. At year-end 2021, Seattle Bank reported excellent results in terms of financial performance and strength.
Capital Strength: Our leverage ratio was 11.98%, over twice the minimum regulatory requirement of 5%, and remaining significantly above the regulatory criteria for being "well capitalized."
Profitability: Seattle Bank was in the top ten percent of banks in the nation as of fourth quarter 2021, based on the key profitability metric of net-interest-income-over-average-assets.
Efficiency: On the measure of total-assets-per-full-time-employee, Seattle Bank's 2021 result ranked in the top ten percent of banks nationwide.
Adding New Services, including Early Pay
We are delivering new features and expanding our product line, building on our open-API architecture and cloud-based platform to bring clients more trusted ways to manage and move money. Seattle Bank was one of the first banks and credit unions to adopt "Early Pay" which grants clients access to eligible direct deposit payments up to two days prior to the scheduled payment date. In 2022, we will enhance our signature private banking services with the launch of a new suite of checking accounts offering prime digital banking features. Another premium new offering will be an unsecured Personal Line of Credit, providing ready access to an established credit amount and the ability to draw funds over time.
Launching Partner Banking
Reflecting the accelerating digitization of money movement, we stepped into the business of partner banking in late 2021 to further leverage our best-in-class core banking technology. Partner banking enables fintechs, marketplaces and brands to provide financial solutions within their brand experience, bringing banking directly to customers through seamless, integrated transactions. We tapped Josh Williams, executive vice president and head of partnerships, together with Jayson Callies, executive vice president and chief information and innovation officer, to drive this new business.
Continued Targeted Pandemic Support
Our commitment to supporting small businesses through the federal government's Paycheck Protection Program continued in 2021. We channeled $36.3 million to businesses and nonprofits, supporting both current clients and many others who were overlooked by larger lenders. Through our corporate giving program, we invested in helping owners and entrepreneurs emerge from the pandemic. And in late March, we launched a pilot program with Visit Seattle to drive leisure visitors, locals, and convention attendees to 20 minority-owned businesses in the International and Central Districts. This innovative collaboration will drive greater awareness and revenue for unique, highly marketable restaurants and retailers and support the health of the neighborhoods where they operate.
Building Impactful Community Partnerships
2021 was the second year of our community relations and giving program. Seattle Bank centers its work on expanding economic opportunity for individuals and businesses with greater societal barriers to success. We actively seek ways to support affordable housing and economic development in Greater Seattle through our lending, investment and corporate giving activities. Our investments in 2021 supported families experiencing homelessness, need-based college scholarships, food security, financial literacy, and aid for small business owners. We are also an initial investor in a regional effort to increase the black homeownership rate. As Seattle Bank continues to grow and thrive, so will our meaningful investment and leadership in our community.
Investing In Our Team's Growth
Our commitment to hiring local and investing in our team's professional career growth led to the successful launch of our Operations Training Program (OTP) in summer 2021. A forward-thinking program designed to equip participants with an overview of the financial services industry, it combines on-the-job training and mentorship to grow our talent in a very competitive labor market. Our first program graduates have now stepped into jobs as analysts supporting compliance, operations and fintech. We are now recruiting for our new class of aspiring bankers.
Our team deeply appreciates you and the confidence you place in us as stewards of family, business and community resources. Our optimism about the future of our partnerships, company and community is reflected in our upcoming move to the 29th floor of the iconic new Rainier Square in Downtown Seattle. We will relocate there in May and look forward to serving our clients, professional advisors, fintech partners and community colleagues from our new office.
Thank you for an outstanding year and I welcome your comments, questions and feedback.
John Blizzard, President & CEO