View all posts
Benefits of an Old Fashioned CD in a Modern Investment World
08/03/2022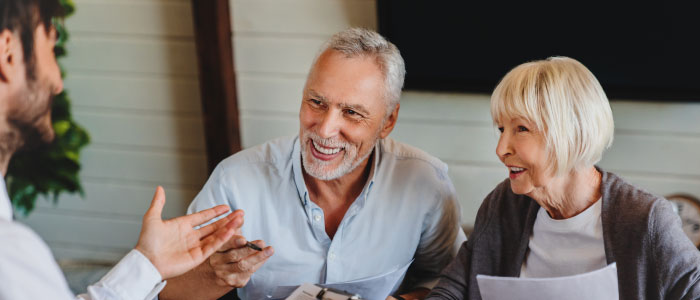 If we take into consideration the amount and speed at which information is now available, investing in the modern world can quickly become overwhelming. While the strategies of investing have changed over the years, the basic principles have not. That's why investing in certificates of deposit (CDs) is still seen as a desirable choice when investing your money in 2022.
What are the benefits of CD investing in the current market?
CDs are a sound investment strategy when looking to earn interest on money that isn't needed in the short-term. While the current inflation rate can impact interest gains, financial experts predict that rising CD rates will continue to make variable rate CDs the most appealing, as the average yields on CDs have risen alongside the short-term interest rate hikes seen so far this year (Sabatini, 2022).
Additionally, with a short-term variable-rate CD that lasts for 12 months or less, you could benefit from current interest rate hikes should rates decrease. This highlights one of the strongest reasons CDs are a terrific way to manage savings – safety.
Another alternative is to ladder CD investments. This strategy involves dividing funds among CDs with varying maturity dates. Typically, CDs offer a fixed interest rate for a set amount of time, typically three or six months, and one to five years. With longer terms comes higher interest paid, thereby giving shorter term CDs lower interest rates.
The strategy of using CD laddering is best for investors who place a high value on the safety of their principal. Laddering helps to avoid early withdrawal penalties while allowing for greater access to steady cash flow. By spreading out the maturity dates of multiple CDs, you can benefit from the higher interest rates paid on longer-terms, without repeatedly renewing lower rate CDs. This modern investment strategy can be easily customized to meet a wide variety of personal financial goals.
CDs offer peace of mind in a chaotic market
There's little question that investing in the modern world can be chaotic.
Because CDs are predictable, and when purchased through an FDIC-insured bank covering up to $250,000 (depending on ownership), they are seen as one of the safest places to invest savings. This offers peace of mind when looking to grow your money without the worry of a chaotic market.
CDs are also great vehicles to prepare for and respond to any number of life events. The predictable returns make them ideal for situations such as graduations, weddings, retirement, inheritance, and the birth of a new family member. CDs are the gift that keeps on giving and a means to invest unexpected income without the risk, offering peace at times when it is perhaps most needed. Stability and dependability never go out of style, that's why CDs are seen as a great way to grow your savings with minimal risk. In a modern environment full of countless investment options, there are multiple types of CDs and strategies that can fit into a variety of situations capable of helping you reach your short and long-term financial goals.
Member FDIC.