View all posts
Howie Wu Named Seattle Bank Head of Product and General Manager of CD Valet
01/26/2023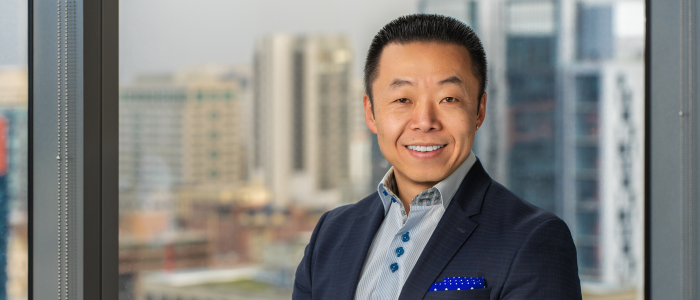 Digital banking leader Howie Wu has joined Seattle Bank as Head of Product and General Manager of CD Valet. Howie formerly served as Head of Digital Strategy, Research and Innovation at First Republic Bank, San Francisco, CA.
In this newly created executive leadership role, Howie will drive innovation of digital banking solutions to enhance client experience, expand Partner Banking capabilities and manage CD Valet, Seattle Bank's recently launched advertising-free website and mobile app that deliver consumers the most relevant, unbiased certificate of deposit (CD) rates. CD Valet currently covers eight states and will expand nationwide in 2023.
Howie has more than 15 years of experience providing leadership, strategic planning, and development expertise in the digital delivery of banking services. At First Republic Bank, he led digital strategy and product management focused in the areas of online and mobile banking, account origination, payments, and digital wealth management.
Previously, he was Senior Vice President of Digital for more than a decade at BECU, one of the nation's largest credit unions. He was responsible for the overall remote delivery channel vision, strategy, solutions development and execution of BECU's full digital product suite.
"Howie is the ideal leader at the ideal time to further leverage our robust, open-API, cloud-based technology core to accelerate development of first-rate digital client experiences and grow our Partner Banking and CD Valet businesses," said John Blizzard, president and chief executive officer of Seattle Bank. "Adding his deep digital experience and entrepreneurial zeal to our already strong team will help drive the bank's growth as our industry continues to reshape itself through technology-driven innovation and partnerships."
Howie earned a Bachelor of Science and a Master of Business Administration with concentrations in accounting and management information systems from Washington State University.
About Seattle Bank
Seattle Bank is a locally owned, digitally driven financial institution that provides an array of innovative financial services, from providing boutique bank services to clients in the Northwest with complex needs and who value high-quality service, to Partner Banking and CD Valet which are national business lines that leverage technology to improve the banking experience for consumers. Our highly experienced team and open API, cloud-based core technology platform allow us to deliver a highly personalized experience for clients and deliver flexible and scalable Partner Banking services that enable fintechs, marketplaces and brands to embed banking transactions into their customers online experience. In 2022 Seattle Bank launched CD Valet, a new service to help savers find the most relevant, unbiased standard and promotional certificate of deposit (CD) rates from local and national financial institutions. Consistently ranked as a top performing bank in growth, margin, and efficiency, Seattle Bank is a wholly owned subsidiary of Seattle Bancshares, Inc., a privately held bank holding company. Learn more at seattlebank.com. Member FDIC.