View all posts
Predictions for the 2023 Seattle Housing Market
2023 Spring Mortgage Market Update
02/23/2023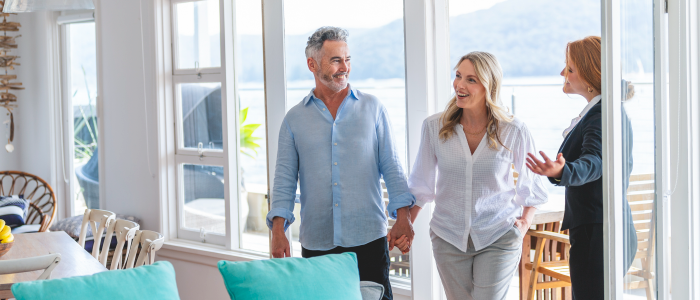 With the spring homebuying season fast approaching, the tight housing market in the Seattle area remains an issue. As high prices and low inventory persist, buyers feel the strain of our region's limited housing market. The biggest challenge in the local housing market remains the affordability index, which is bleak due to high interest rates and steep home prices.
After rates hit a 20-year high of 7.08 percent last fall, it's currently suggested they may have already peaked, with experts predicting 30-year mortgage rates to stabilize in the lower end of the 5 percent range by Q4 of this year. While the Fannie Mae/Freddie Mac 30-year fixed mortgage rate recently came down from the low 7's to the high 5's, they're now (at the time of this article) back up to approximately 6.5 percent.
If buyers are to return to "normal" levels, the market needs to strike a balance between interest rates and home values.
Despite this, there is some good news in the regional market. Between May 2022 and January 2023, home values in the Seattle area declined by approximately 10 percent. However, since so many buyers, especially millennials, have been shut out of the market for the past three years, demand is robust. As a result, home prices remain high as there are fewer "homes for sale" than found in a typical market.
Specialty Mortgage Solutions for Homebuyers
Even though luxury home buyers typically have more financial flexibility to absorb the costs associated with rate fluctuations, they face a unique set of issues.
It's typical for homebuyers at the top end of the housing market to have complex financial profiles. These buyers include business owners, people with irregular (although sizable) incomes, individuals with significant stock-based compensation, and other special considerations.
Despite these complexities and an ultra-competitive market, luxury homebuyers remain determined and willing to pay higher prices. Therefore, having a well-thought-out strategy before making an offer is imperative for buyers who purchase multimillion-dollar homes.
Looking Forward
In the short term, it appears unlikely that the current housing market challenges will be resolved. While certain market conditions such as interest rates and the affordability index could soften, limited supply and increasing demand will likely remain in place for the foreseeable future.
Fortunately, Seattle Bank's specialty mortgage advisors are here to help guide homebuyers through challenges in the market. Locally based and highly knowledgeable about the Seattle real estate market, our advisors know the community, including acreage, flood zones, waterfront properties, and difficult-to-appraise homes. As a result, Seattle Bank provides swift turnarounds and underwriting.
In addition to providing competitive rates and custom terms, Seattle Bank's specialty mortgage advisors tailor loans to meet the individual needs of prospective homebuyers, ensuring they get the best loan for their situation, whether it's a new home purchase or cash out refinance on a current home.
Seattle Bank currently has Portfolio ARMS with interest rates in the low 5s. Contact Tom Rees, VP of Mortgage Banking, for current rates and specialty mortgage solutions.
Seattle Bank NMLS ID#493963