View all posts
Kayla Lewis Joins Seattle Bank as VP, Client Experience
03/10/2023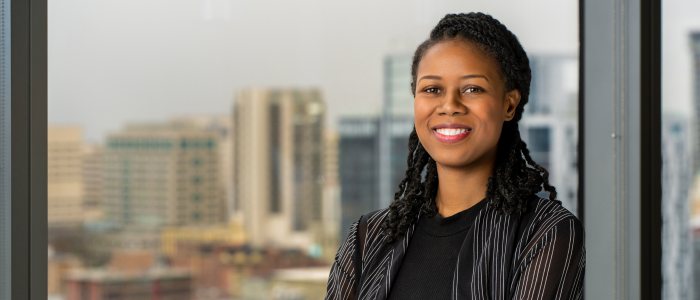 Kayla Lewis joined Seattle Bank in December 2022 as Vice President of Client Experience. Kayla manages the Bank's daily retail branch banking operations, where she oversees the Client Service team and its long-term growth. Kayla's comprehensive understanding of the retail banking industry and her expertise in customer service enable her to develop forward-thinking strategies to meet the needs of the Bank's clients, ensuring absolute client satisfaction.
Before joining Seattle Bank, Kayla worked as the Branch Manager for Union Bank. With over ten years of retail banking experience, Kayla has served in several branch roles including licensed banker, branch manager, and branch operations support.
She completed her bachelor's degree in sociology from The University of Texas San Antonio and her MBA in Supply Chain Management from Texas Wesleyan University. In addition to serving on the board as the Treasurer of Powerful Voices, Kayla volunteers with the Big Brothers Big Sisters of Puget Sound.