View all posts
Building a Community Partnership Program to Elevate Local BIPOC-Owned Businesses
03/16/2023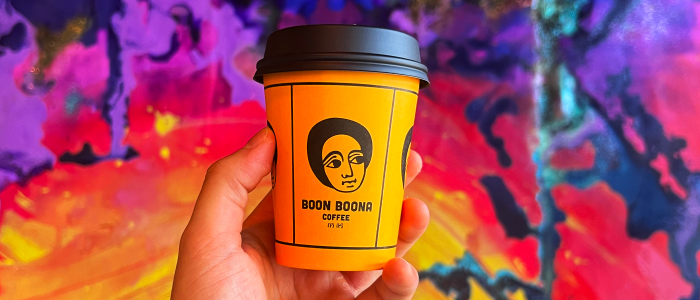 As COVID-19 restrictions began to ease in 2022 and the tourism industry sought to make a comeback, Seattle Bank wanted to assist local small businesses disproportionally impacted by the pandemic. To focus these efforts, we approached Visit Seattle to collaborate on ways to support Black, Indigenous, and People of Color (BIPOC) owned businesses in Seattle's most diverse neighborhoods.
With Visit Seattle's network and resources as a leading non-profit destination marketing organization, our newly formed initiative sought to help 20 minority-owned businesses located in the International District and Central District expand their presence and visibility. Seattle Bank and Visit Seattle partnered with Intentionalist to identify the selected businesses.
Launching the Community Partnership Program
Through our partnership, participating business owners received waived membership dues funded by Seattle Bank to join Visit Seattle's partnership network. Each business had access to direct promotional support through Visit Seattle's marketing channels, access to leads and referrals to encourage leisure visitors to dine and shop at their locations, and focused B2B strategies to expand business opportunities within the regional hospitality and tourism industry. This initiative resulted in participating businesses increasing their visibility and reaching a larger customer base than they would have been able to on their own.
Additionally, we collaborated on a tabs program where the Bank funded 20 $250 "open tabs" for use at participating businesses over 12 weeks. All partners helped promote the tab information on social media and the Intentionalist website.
Using the tabs, visitors could intentionally dine or shop at these businesses until the limit was met and use their own dollars to make additional purchases. Hood Famous Café + Bar saw a 77% increase in sales compared to the week prior. Other businesses saw upticks in foot traffic and new visitors who have never been to the store before.
"Hello Em had folks lined up before opening, and their tab also went quickly. Folks came from all over Seattle, including a duo who came from North Seattle and had always wanted to check out Hello Em. In addition to the free coffee, they also purchased sandwiches." -Laura Clise | Founder, Intentionalist
To elevate the excitement, Seattle Bank and Visit Seattle provided gift cards to their staff to visit and share their experiences on social media. Seattle Bank also chose to keep it local when shopping for catering options for company functions and meetings, including purchasing treats from Shikorina Pastries and Raised Doughnuts.
Supporting Local Businesses and Fostering Economic Growth
Seattle Bank built this cohort of mission-minded organizations to invest in a stronger Seattle. The partnership developed this business support model to increase access to diverse businesses that foster the city's economic growth as well as to give small business owners the foundation to sustain and grow through a period of recovery.
As Laura Clise reiterates, "It's important for visitors to think about how being intentional about where they eat, drink, and shop can enrich their experience and make a positive impact on the city they're visiting. The 20 businesses selected offer travelers an opportunity to explore the diverse cultural fabric of our neighborhoods."
Efrem Fesaha, CEO and founder of Boon Boona Coffee, an exclusively African-inspired coffee roastery and café affirms, "This program gives us an opportunity to share our story with a broader audience – to welcome more people to experience the true origins of coffee and the rich history of coffee in Africa."
Efrem hypothesizes, "Visitors may know Seattle for its coffee culture, but there's so much more to uncover and learn about – much like there is with Seattle's entire food scene."
As for the impact this initiative had on the BIPOC-owned businesses, Efrem concludes, "We're excited that Visit Seattle and Seattle Bank are putting a spotlight on our businesses and creating opportunities for visitors to go deeper into exploring our city's beautiful and diverse neighborhoods."
Seattle Bank plans for a similar collaborative initiative in 2023 into more richly diverse neighborhoods with a whole new cohort of businesses.