View all posts
Ensuring (And Insuring) Your Money in the Bank is Still Money in the Bank
03/15/2023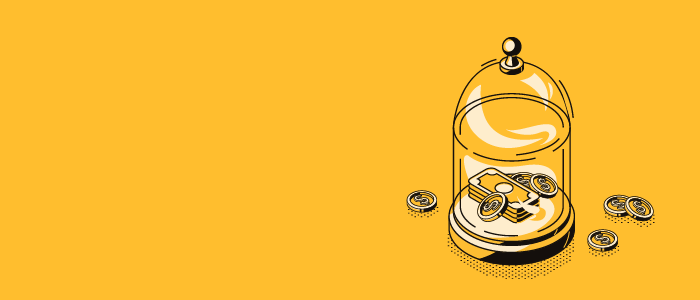 The safety of bank deposits is at the forefront of the news. The role of federal deposit insurance, the mechanics of coverage and the issue of uninsured deposits are in the headlines as bank depositors consider the recent government takeovers of Silicon Valley Bank and Signature Bank. These recent events have raised the question whether "money in the bank" is still, indeed, money in the bank.
With the government takeovers of Silicon Valley Bank and Signature Bank, federal regulators announced the creation of a fund to ensure the availability of insured and uninsured deposits to customers at these banks. This should allow all depositors who were affected by the bank failures to rest easy knowing their hard-earned funds are safe. This is an important step that ensures the continued stability of our banking system.
While bank takeovers are rare, cautious individuals and businesses may take steps to ensure their money is always protected. Here are two ways Seattle Bank works with our clients to provide this peace of mind for funds and maximize federal deposit insurance.
Seattle Bank can provide federal deposit insurance on multimillion-dollar funds - large checking accounts, savings accounts and CDs - through the partnership we have with
IntraFi
Network
.
Within the IntraFi network, we can direct your funds to other FDIC-insured banks so that all of your deposits are protected. This gives Seattle Bank customers access to FDIC insurance on a higher level of deposits than a bank of any size can offer on its own. We make it easy, allowing you to balance security, convenience and returns while working directly with just one bank.
The Seattle Bank team has deep expertise in FDIC insurance
.
With years of experience serving high-net-worth individuals, our team has established strong expertise in strategies that deliver full federal deposit insurance to families and businesses who prioritize this in their money management.
The size of the accounts is just one variable in determining federal deposit insurance coverage. The ownership category and structure of your accounts are equally important factors. Using a combination of single-ownership, joint-ownership, payable-on-death ownership, IRA, and business-ownership accounts, deposits at one bank can far exceed $250,000 and remain insured. The use of trust accounts with beneficiaries further expands the deposit insurance coverage that is available. It's important to have a knowledgeable banker help with structuring high-dollar accounts.
There are many strong financial institutions in the Pacific Northwest, including Seattle Bank, and we are all committed to making sure your money in the bank remains just that - your money. To learn more about how to maximize federal deposit insurance on your funds, please contact Seattle Bank at [email protected].