View all posts
Using IntraFi to Insure Your Big Dollar Deposits
03/23/2023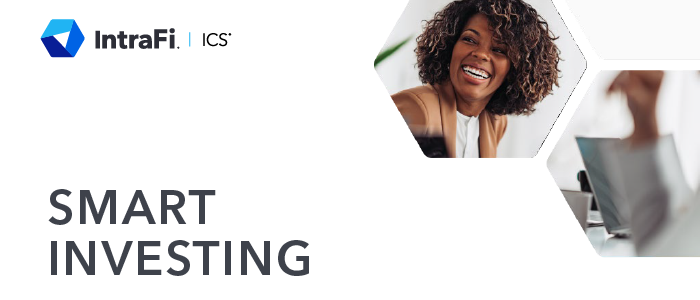 Keeping your deposits federally insured may be easier than you think, regardless of whether those accounts hold thousands or millions of dollars. With recent headlines in the banking industry regarding the takeovers of Silicon Valley Bank and Signature Bank, safeguarding your money – especially large, liquid deposits – has been brought to the forefront of conversation.
One long-standing way individuals and businesses have managed their larger dollar placements has been by establishing different accounts at multiple banks, but this strategy can be difficult to manage. It takes time to manage all of the paperwork, monitor balances, and consolidate statements on a recurring basis.
An easier way is to turn to a bank that is a member of IntraFi® Network Deposits (IntraFi), which can help close the gaps in coverage for individuals and businesses who maintain higher bank account balances, even up to multimillion-dollar amounts. By leveraging CDARS (Certificate of Deposit Account Registry Service) or ICS (Insured Cash Sweep), you can access multimillion-dollar FDIC insurance for funds placed into CDs and/or liquid accounts by working directly with just one bank that's partnered with IntraFi.
So, how do CDARS and ICS work?
When you work with an IntraFi member bank to place your deposit through CDARS or ICS, your deposit is split into smaller amounts under the standard FDIC insurance maximum of $250,000 and then deposited at various banks within the network. As a result, all deposits - no matter their size - are fully insured by the FDIC. And, you only have to work with one bank – not multiple institutions – to manage your funds.
Leverage IntraFi for its Added Security
The CDARS and ICS programs allow depositors to spread large deposits across FDIC-insured accounts at different banks within the IntraFi network, including multimillion-dollar checking, savings, and CD accounts.
All banks in the network are FDIC-insured institutions. For the safety-conscious saver, it can bring much-needed peace of mind to know that using CDARS and ICS to manage savings helps minimize the risk of falling outside of FDIC coverage limits. Account values will not be negatively impacted by market volatility. Even in the rare event that a member bank fails, your accounts are still covered and eligible for full FDIC insurance.
Leverage IntraFi for its Convenience
Convenience is the biggest reason to take advantage of IntraFi. It is, in a sense, one-stop banking. Because you work with a single financial institution to place your deposits, it eliminates the need to open accounts at various banks to spread your deposits. In addition to access to full FDIC coverage, you get the simplicity of managing all of your banking needs in one place and having a single point of contact you know and trust.
Using IntraFi can also help reduce administrative burdens of keeping track of paperwork. You receive transparent, detailed reporting and statements on all accounts directly from your bank, making managing your finances even easier. Instead of receiving a statement from each bank you hold a deposit with, you receive a single CDARS and ICS statement listing all of your CDARS CDs and ICS checking and savings holdings.
In addition, ICS and CDARS give you the flexibility to choose deposit accounts, savings accounts and CDs with different terms and interest rates that meet your cash flow needs.
Leverage IntraFi for its Favorable Rates
IntraFi member banks can set their own CDARS and ICS rates. While rates can vary from bank to bank, Seattle Bank's CDARS and ICS rates still compare favorably with other standard fixed-rate investments. Our CDARS and ICS rates are competitive with Treasuries and government money market mutual funds (MMMFs) without the risks associated with prime MMMFs.
At Seattle Bank, our partnership with IntraFi provides additional security for your financial investments without sacrificing the boutique bank service our clients know and trust. Our commitment to delivering peace of mind with tailored-to-you banking services sets us apart, giving you the confidence that your funds are safe and secure at Seattle Bank.
To learn more about how you can maximize your federal deposit insurance for multimillion-dollar placements, contact us at 206.281.1500 or [email protected].