View all posts
Cybersecurity: High Net Worth Means High Value Targets
04/10/2023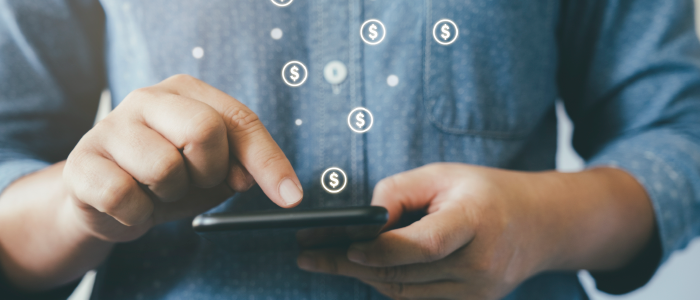 Recent staggering jumps in cyberattacks targeting high-net-worth individuals (HNWIs) have been reported, as cybercriminals continue to exploit the chaos resulting from the pandemic and the vulnerability of high-value targets.
As high-net-worth households increasingly use digital tools to manage their finances, store sensitive data, and conduct business, all of this online activity inevitably leaves a digital footprint. It has become even more critical to strengthen cybersecurity measures to protect your assets and private information against malicious actors.
Why HNWIs Are More Susceptible to Cyberattacks
HNWIs are perceived as high-value targets without having the same level of security as corporations. Generally speaking, the more money you have and the more public your status, the easier it is to locate your personal information. Those who own companies, hold C-suite positions or have a highly visible online presence are much easier to profile. Given the prospect of a higher payout, cybercriminals use increasingly sophisticated methods to target HNWIs, comparable to those found in corporate espionage operations.
Additionally, HNWIs are at a greater risk of cybercrime due to their:
Means to Pay: Hackers who target HNWIs have done their homework and know their targets have the financial resources and the means to pay. Because hackers expect a higher payoff, they tend to invest greater resources in social engineering attacks targeting HNWIs. In a digital hostage situation, ransomware - a software program that blocks access to critical online systems and private data until a ransom is paid - poses a significant threat to HNWIs because they have the resources to pay larger sums.
Large Networks of Trusted Advisors: Oftentimes, HNWIs are connected to a large network of financial experts that help manage their financial lives. From investment advisors and tax planners to bankers and accountants, these financial partners all have access to personal and sensitive information, making them ideal targets for hackers.
Due to being higher-value targets, many if not most HNWIs will experience some type of attack on their assets and data at some point. Social engineering attacks are common as hackers obtain highly detailed personal information through public records and social media.
HNWIs can be vulnerable to wireless spoofing at luxury locations. Public and unsecured wireless networks and hotspots at luxury hotels and airport lounges serve as prime targets for cybercriminals who know high-value targets will be using laptops and smartphones. These networks provide quick and easy access to personal and financial information if not adequately secured.
Scammers will also use tax season to prey on vulnerable individuals, with charity scams being a common tax scam. With sights set on well-intentioned donors, it is not uncommon for scammers to create fake charities to defraud people into giving away money and sensitive tax information.
How Seattle Bank Helps Protect Your Information
Protecting assets is first and foremost to every wealth management strategy. Developing a comprehensive cybersecurity plan that goes beyond the basics is crucial to mitigate the risks posed by cybercrime.
Safeguarding our clients' financial information and activity are top priorities for Seattle Bank. With fraud activity on the rise, our team continues to take extensive measures to ensure sensitive information is always protected. Here are some of the measures we take to protect you against fraud:
Our secure online and mobile banking platform encrypts personal information, minimizing the risk of stolen account details.
A dedicated Private Client Manager can help act as an additional layer of protection for Private Banking clients, helping to detect suspicious account activity and identify potential risks before transactions occur.
Positive Pay services (Check and ACH) are available for business accounts, so that only authorized checks and transfers clear.
Multi-factor authentication is required upon login for accounts with online wire and ACH payment functions, making it harder for bad actors to gain access to accounts.
Our outside and third-party vendors go through an extensive vetting process so we can be confident they share our commitment to the highest standards of security.
We offer eStatements and online bill pay as an option to minimize the risk of sensitive information being stolen or exposed.
Please contact us at 206.281.1500 if you want to discuss Seattle Bank's security measures or learn how we help protect your financial information.