View all posts
Seattle Bank Introduces Credit Score And Profile Feature In Digital Banking
08/05/2022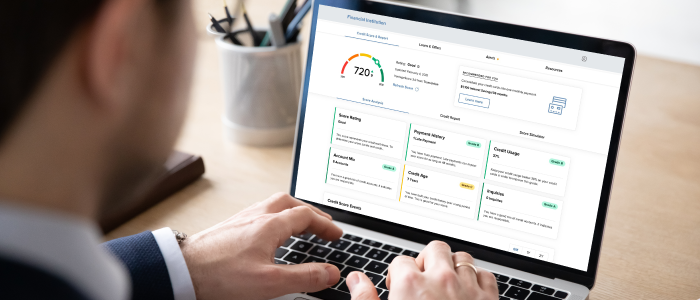 Seattle Bank has partnered with SavvyMoney to introduce a new credit score analysis and report feature - available right within digital banking - to our clients. Personal banking clients have direct, 24/7 access to a robust credit score profile that offers a comprehensive credit score analysis, full credit report and personalized offers.
In addition to receiving support in monitoring their credit and detecting potential fraud, the credit dashboard delivers personal insights that reveal factors that impact one's credit score and what can be done to strengthen it.
Understanding Your Credit Score
A credit score is a three-digit number derived using a mathematical formula from all the information in your credit report. That formula is called a credit scoring model which attempts to measure the likelihood that you may default on a loan payment. These models analyze various credit behaviors, such as how regularly you pay your bills on time.
There are many key factors that can influence your credit score, including how many credit accounts you have, how much you have borrowed, and how promptly you make your required payments. A healthy credit score may mean you have easier access to more favorable loans and better rates on car and homeowners insurance.
Accessing the Credit Score and Profile
Personal banking clients can easily access the new feature by logging into their online or mobile banking account, then navigating to the "Credit Score & Profile" tab in the sidebar menu. No credit card information is required to register.
With a smarter credit score solution right at their fingertips, Seattle Bank clients will be able to track their credit score anytime, anywhere and receive money saving recommendations, empowering them to take control of their credit.