View all posts
What is a Personal Line of Credit And How Can I Use It?
01/19/2023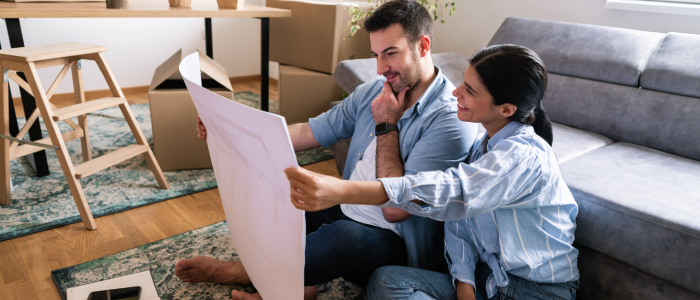 What is a personal line of credit?
A personal line of credit (or PLOC) is an unsecured revolving credit account which allows you to borrow up to a limit. It operates similarly to a personal credit card because it allows you to draw funds as needed, without having to take the full amount. You can pay down and reborrow funds if the line is open and only pay interest on the funds you use.
How can I use a personal line of credit?
A PLOC offers an easy way for people to access cash at a low interest rate for larger expenditures they want to cover in the near term. Lines of credit can be useful in situations where it may be difficult to predict the exact funds needed in advance, such as home renovations, weddings or unexpected medical expenses.
People often use PLOCs to finance personal passions and projects, such as travel or a side business.
They can also be used for one-time expenses, such as covering taxes or tuition.
Further, a PLOC may be an ideal option for those who have a short-term cash need, but do not want to sell appreciated securities and trigger a tax liability. A PLOC may also be extremely helpful for self-employed people whose income fluctuates during the year, as it can address cash flow needs while awaiting bonus or commission payments or proceeds from a sale.
Money from a PLOC can be used for similar things that a home equity line of credit would fund, yet a PLOC is often easier and less costly to obtain. For those that rely on credit cards as a rainy-day fund, a PLOC is a great way to get access a short-term source of funds, while typically at a lower annual percent rate (APR) of interest than a credit card.
How does it compare to a HELOC or credit card?
Time and interest rate are two important differentiators. HELOCs often require a great deal of paperwork, often an appraisal, and sometimes either an origination fee or early-closure fee.
In addition, they can take several weeks to get approved, which is difficult if you need money right away. In comparison, Seattle Bank aims to respond to PLOC applicants within two business days.
The major difference is that PLOCs tend to have much lower annual percent rate (APR) than credit cards. While credit cards may come with bonuses like cash back or reward points, a PLOC does not offer these benefits, but the interest cost savings can be substantial given the more attractive rate offered on a PLOC versus a credit card.
How do I apply for a personal line of credit from Seattle Bank?
Visit Seattle Bank's website to complete an online application. This application is used to both apply for the PLOC and the required Seattle Bank checking account. Refer to Seattle Bank's website for current rates.
The online application can be completed in about 10 minutes. As part of the process, applicants will need to upload a copy of their driver's license, income verification, and bank or brokerage statements to validate liquid assets.
In addition to a standard personal line of credit, Seattle Bank offers a Relationship PLOC. Relationship PLOC borrowers can obtain a 2.5% reduction in their interest rate by meeting relationship criteria. The three requirements for receiving the rate reduction are:
An eligible Seattle Bank checking account (either Digital Direct or Private Concierge)
Autopay is activated by Seattle Bank on the Relationship PLOC
A monthly electronic deposit of a minimum of $500 into their linked deposit account
For Digital Direct Checking, you can waive the $10 monthly service fee by keeping a minimum account balance of $25,000 in the account. For Private Concierge Checking, the $10 monthly service fee can be waived with a minimum relationship balance of $100,000. Relationship balances are based on the primary account holder. Deposit account balances and loan balances cannot be combined to meet the $100,000 threshold.
What factors are considered in evaluating a PLOC application?
Seattle Bank considers the applicant income, liquidity and credit score to determine eligibility for a PLOC. All loans are subject to credit approval and underwriting standards. Individual rate, terms and conditions are subject to change and may vary based on creditworthiness, qualifications and discounts.
When determining the size of the line of credit, the primary considerations are the applicant's overall level of debt relative to income, available liquidity relative to line amount and the credit profile. Applicants will request their desired line amount in their application and Seattle Bank may offer a lower line amount, depending on our credit evaluation.
Learn more about Seattle Bank's Personal Line of Credit and apply online today.